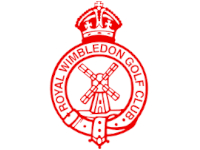 GOLF OPERATIONS ASSISTANT
Royal Wimbledon Golf Club, London
Permanent, 37.5 or more hours per week
Commensurate package with the role
 The Club Operations Assistant, is an interesting and varied position offering the ideal candidate an opportunity to gain broad operational experience at a premier private members golf club. This position is ideal for an aspiring Golf Club Manager starting his or her career in the industry. 
The successful candidate will have to demonstrate a proven ability with standard administration software and be able to undertake web and club diary management duties. 
In addition to working within the Secretariat they will be given the opportunity to attend regular management meetings and gain experience in other departments helping other managers support their teams. 
Excellent organisational, inter-personal, planning and prioritising abilities are vital and an understanding of golf will be essential. 
Responsible to: The Assistant General Manager
Salary: The salary will be negotiable but commensurate with the position and the overall package will include: A Share in the staff fund distributed twice yearly after a qualifying period, 10% pension fund contribution and meals on duty. In addition, the Club Operations Assistant will be supported through the CMAE MDP Education pathway. 
Hours: Standard workdays will be Monday to Sunday, 8.30am to 5.00pm on a shift basis. There will also be a need to attend evening meetings. There is a standard ½ hour (unpaid) break for lunch which is provided free of charge in the staff canteen. Some flexi-time working is negotiable. 
Application Process:
To apply, candidates should send by email a letter highlighting their motivation for the role and relevant experience, an up-to-date CV, details of their current remuneration and ability to relocate if necessary.