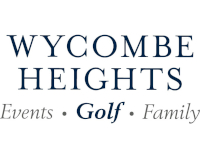 SENIOR SALES EXECUTIVE
Wycombe Heights Golf Centre, Buckinghamshire
Permanent, 37.5 or more hours per week
£26,000 per annum – £34,000 OTE
We are recruiting for a Senior Sales Executive
Wycombe Heights is a golfing playground boasting an 18-hole main course, 18-hole short course, Trackman (digital technology) Driving range and recently refurbished pro-shop, café, function and meeting space.
Recognized as a premier golfing venue in Buckinghamshire and being part of  the Burhill Group Golf division one of the UKs largest and most successful golf and hospitality operators, the venue comfortably sits as the go to place for golfers in the area.
The position of "Senior Sales Executive" is part of the management team and the role is envisaged to evolve within twelve months into a sales management position to facilitate the expansion of the sales team.
This is a fantastic opportunity to join a progressive forward-thinking company that truly values its people.
Perks & Benefits
– Continual learning and personal development are actively encouraged.
– Genuine advancement opportunity.
– Company pension scheme.
– Free car parking.
– Free meals when working on site.
– Complimentary use of facilities.
– Uniform allowance.
– Transparent commission structure to compliment a competitive salary of £26,000, realistic OTE reaching £34,000
Key Requirements
Collaborating closely with the General Manager you will be responsible for golf membership and event sales, you will have experience within a comparable sales environment and role, possess a sound knowledge and understanding of sales processes and have a genuine interest in Golf.
We are in the people business, so a personable and approachable nature is critical, our service and sales team need to aspire to the standards that you set and maintain, you must enjoy being hands on and leading from the front.
To succeed in the role, you will need to be effective communicator, sales driven with a strong customer service orientation
Overview of Role & Responsibilities
– Achieving monthly and annual functions, group golf and membership sales targets.
– To support with the recruitment and subsequent training, coaching and development of sales team.
– Enhancing the club's social media and online presence.
– Networking in the local community.
– Planning and delivering effective lead generation.
– Champion sales activity, prospecting and follow up calls and venue tours
– Processing prospect information accurately onto the prospect system and following up all enquiries by setting actions on the prospect system accordingly.