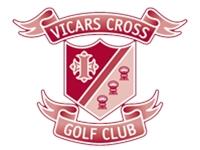 GENERAL MANAGER
Vicars Cross Golf Club
---
An exciting opportunity has arisen to appoint a new General Manager at Vicars Cross Golf Club, near Chester. The Club wishes to appoint a forward thinking and highly qualified individual to work closely with our Board to manage the club and develop the business in line with the strategy.
---
Closing Date: 30th November 2021
In preparation for a new position, why not take an online course by Promote Golf?
They've over 25 practical courses on subjects from golf club marketing through to coaching golf to children – each taking between 1 and 25 hours to complete.